Presentations by Lee Wardlaw
Lee Wardlaw is the author of more than two-dozen, award-winning titles for young readers, ranging from picture books to teen novels. Lee has a B.A. in Education, an AMI Primary Diploma from the Montessori Institute of San Diego, and will receive her M.Ed. from Loyola University Maryland in 2014. She is a vivacious speaker with 30+ years experience presenting at schools, libraries, conferences and book stores. Lee has a genuine rapport with students of all ages, and is able to change the complexity and style of her programs to best suit the needs of each audience.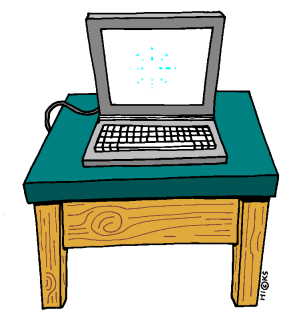 Skype Visits
Meet & Greet…Readings...Short Q&A
10-15 minutes: Free!
Q&A...PowerPoint Presentations...Writing Workshop
45-60 minutes: $300
Educators: Before Skypeing with Lee, please download her hand-out Secrets to a Successful Skype Visit.
Equipment Needed:
Before the Skype Visit:
Teacher/Librarian will download Lee's Author Packet and share the materials with the students

Students must read at least one or two of Lee's books

All questions for Lee will be written down ahead of time

Teacher/Librarian will decide in what order the questions will be asked – and who will ask them

A sound/visual check will be performed at least 24 hours prior to the visit. It's also best to perform another check 15-30 minutes prior to going live with the students

In case of difficulties, the school's phone number and/or educator's cell number will be made available to Lee

Payment is due before the online visit
For information about scheduling a Skype visit with Lee, please email her at: author@leewardlaw.com
For more info about Virtual Author Visits, visit http://www.skypeanauthor.com
Educators and Librarians may also be interested in reading:
Terrific Connections with Authors, Illustrators & Storytellers: Real Space and Virtual Links by Toni Buzzeo and Jane Kurtz
To purchase, visit: http://www.tonibuzzeo.com/visitstc.html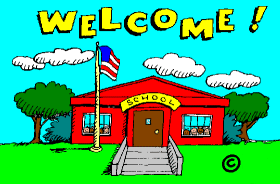 On-Site School Visits
Presentations:
A One-day Visit Includes:
Two large-group assemblies of your choice (a third presentation may be added for schools with more than 500 students)
Question & Answer session after each program
One twenty-minute storytelling session for kindergarteners
Book Sale & Autograph session
Lunch with the Author (featuring selected students)
Honorarium:
Within California: $1500 a day, plus the Three M's: Mileage, Motel & Meals
Out-of-State: $2,000 a day, plus expenses
Honorarium is expected the day of the visit
Book Sales & Signing:
Want to inspire lifelong readers with a personalized, autographed book? Ask a local independent bookstore to order and sell Lee's books at your school before and after her presentation. Or, to help offset her fee, Lee will bring copies of her books to sell and sign, and will donate 20% of the proceeds (her author discount) to your school library or PTA program. (Sorry, only within California!)
Prior to the school visit, Lee will provide an Author Packet containing:
Contract
Book order form for duplication
Teachers' guides
Classroom activities
Bio and photo
Postcards of book covers for classroom/library display
Reviews & Articles
…and much more!
Prior to the school visit, the school will:
Share the materials from Lee's Author Packet with staff and students (materials can either be duplicated or read online)
Make sure each class has read and discussed at least two of Lee's books
Sign and returned one copy of the contract
Requisition a check for Lee's honorarium
The day of the Author Visit, the school will provide:
Two large tables
Microphone with a long cord
Screen and Power Point projector/computer (if needed)
Bottle of water
Lunch for the author (if author will be present past noon)
Author's payment
A volunteer (parent, teacher, librarian, older student) to help with book sale money and orders so that Lee may concentrate on chatting with the students while autographing their books
For booking information,
or if you have questions/comments/suggestions,
please contact Lee:
author@leewardlaw.com
Lee's Author Packet
Book Store Presentations
Bookstore presentations benefit:
Students and Educators – who are treated to a lively, interactive, educational, fun program, free of charge
Parents – who can foster a love of books and reading by introducing their children to authors/illustrators
Bookstores – because the more people who attend, the more books are sold!
Authors – who get to meet and greet their readers!
If you are a bookstore owner or events manager, please contact Lee to discuss the type of program you'd like to host. Lee is available to do readings and autograph sessions, as well as writing workshops (for children or adults), readers' theatre programs, Q & A's, and more.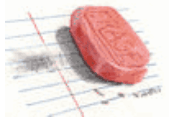 Workshops/Presentations for Adults