MEOW
WOW!
She has the sultry voice of a temptress and the impact of an oncoming train. She's Talk. She's Rock. She's Alley Cat, KTUNE's hottest DJ and the sexy feline all SLO-town's listening to.
"She got something for everyone," says the program director of KTUNE. "The girls appreciate her direct answers to sticky questions; the boys fantasize about her looks. We predict you'll be hearing her on KTUNE for a long, long time."
Hearing, yes. Seeing, no. So far, Alley Cat has turned down all public appearances. Is this just hype? Or is she a scaredy-cat?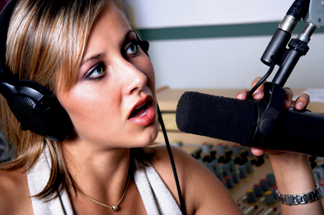 Excerpt from Alley Cat:
Closing her eyes, Allison took three deep breaths. Slowly, she began to relax. The control room took form around her, blinking consoles to her left, turntables to her right. She could feel the rhythm and the energy of the music. The microphone waited, ready for her touch, her words …
When she began to talk, she barely recognized her own voice. The squeaky uncertainty had disappeared, replaced by a slow, mellow purr.
"Evening all my listeners out there in SLO-town. This is your favorite feline, Alley Cat. I'll be on the prowl with you tonight until the witching hour of midnight. Till then, just nuzzle up to your radio. I'll be spinning plenty of tunes to chase away your lonely blues . . . "
Copyright Lee Wardlaw Jaffurs 1987
Lee Wardlaw sang radio jingles before she learned nursery rhymes. She came by this talent naturally: Her maternal grandfather was a broadcasting pioneer in the 1930's, and her father was the owner/operator of four radio stations: WLEU, WINW, KIST and KMGQ. Growing up in Santa Barbara, CA, Lee often worked at her dad's top-forty station, KIST, doing everything from answering phones to writing and recording commercials.